Structured Settlement Transfers and Lottery Transfers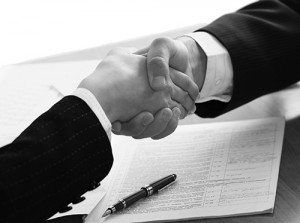 I am one of the few attorneys in the State of Michigan experienced in handling actions pursuant to the Michigan Structured Settlement Protection Act, MCL 691.1191 et seq. Unlike other inexperienced attorneys, I understand the law and have gone through the process. I have the required documentation from the initial complaint and final order to the required wording for the disclosure and preferred statements for the payee affidavit.  Practically, I know who to provide notice and what waivers are required.
Once a Structured Settlement package is received, the file is processed that same day and a motion date can be set within a week. The entire process from receiving the package to the final approved order is done faster than any other attorney in Michigan. Furthermore, I have handled the process with so many different courts and judges throughout Michigan, I have a vast knowledge of what to expect and am prepared in each case. Let me use my extensive experience and knowledge of the Act to speed your process and improve your success rate.
I also handle lottery assignment filings and orders. My close proximity to Lansing and the simplicity of legal filings ensure quick turn-around times on all requests for assignments.
A flat one-time rate for completion of the entire process is used on both structured settlements and lottery assignments. If you have more than one transaction, discounts are issued.
As a full-service law practice, I take pride in providing top quality legal representation along with excellent customer service that I have been told is a pleasant surprise.  I supply weekly updates for each transaction, same-day return calls, and detailed explanations for the "what" and "whys" during the entire process.  If you want this experience with a fast turn around time operating for your business, call me and let me help you accomplish these goals.
Fastest Turn Around Time
Highest Success Rate Possible
Week Email Progress Updates
High Client Involvement
Clients include the Largest Companies in the business