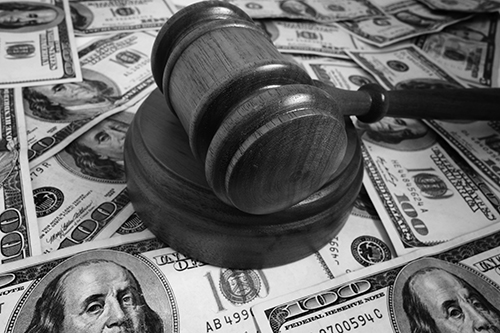 Hafke Legal Services, PC ("HLS") is a leader in representing clients that provide services in the cash factoring industry.The representation of cash factoring clients is our focus and makes HLS best able to handle your needs in this unique area of law. We understand that in the cash factoring business time is money, thus HLS is designed to operate with this in mind.
Our firm is a leader in the representation of the purchasers of settlement payments under the Structured Settlement Protection Act and currently the Revised Structured Settlement Protection Act, MCL 691.1301 et seq.  As a matter of fact, HLS offered input into the drafting of the Revised Act. We understand the Structured Settlement Protection Acts and have gone through the process successfully hundreds of times (around 900 cases with an approximate 95% success rate).  It is fair to say most Judges in Michigan look to HLS as the expert in this area of law.  We know what each insurance company requires, how each Judge deals with transfers, and have contacts that help make the process as simple as possible.  HLS has the required documentation from the initial application and final order to the required wording for the disclosure and preferred statements for the payee affidavit.  Practically,HLS has designed a legal practice that makes the securing of a final court order as fast and efficient as can be found, period.  Note that most pleadings used by other legal firms are based on the pleadings that have been developed and perfected by HLS over the years.  Our systems are also used for lottery assignments.
A flat one-time rate for completion of the entire procedure is used on both structured settlements and lottery assignments, not an hourly rate that will include extra charges needed to figure out how to accomplish the appropriate actions. If you have more than one transaction, discounts are issued.
HLS also handles many other matters that deal with the cash factoring business. We deal with account receivable purchases, life settlement purchasing, and all types of litigation levels, including bankruptcies, security perfection/collection, and any matter in between.  We have litigated against the largest law firms in the country and won.HLS simply knows Michigan and federal laws in this specialized area better than other firms no matter their size.
As a full service law practice, HLS takes pride in providing top quality legal representation along with excellent customer service that we have been told is a pleasant surprise.  HLS supplies weekly updates for each transactions, same date return calls, and detailed explanations for whys and what during the entire process.
If you want this experience in place for your business or brokers, call HLS and let us help you accomplish these goals.